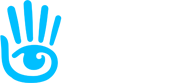 ABOUT LINDEN LAB
In 2003, we launched Second Life, the pioneering virtual world that's been enjoyed by millions of people and seen billions of dollars transacted among users in its economy.
In 2019, we unveiled Tilia, a registered money services business and fully licensed money transmitter that powers virtual economies.
Linden Lab was founded in 1999 and is headquartered in San Francisco with additional offices in Seattle, Boston, Davis, and Charlottesville.
OUR VALUES
TAO OF LINDEN
The Tao of Linden was created at the very beginning of Linden Lab, and it continues to be our guiding principles to this day.
RESPECT EVERYONE
Say, "Good morning!" Be passionate and civil. Disagree respectfully. Don't say anything about someone you wouldn't say to them. Have empathy for the amazing people who use our products. View our worlds through their eyes.

ASSUME GOOD INTENT
Trust each other and be trustworthy.

TEAMS ARE STRONGER THAN INDIVIDUALS
No one person can do it all. We all bring different value to our work.

DIVERSE TEAMS ARE EVEN STRONGER
Value different perspectives, different points of view. Value everyone's different life experiences, and the different paths we all took to get here. We will make better decisions, better products, and better lives.

OWN YOUR SUCCESS AND YOUR FAILURES
Celebrate our wins. Learn from our losses. If you don't fail sometimes you aren't really trying.

DISAGREE AND COMMIT
Have strong opinions. Defend your ideas. Then make a decision. Once we make a decision, even if it didn't go your way, own it. Let go of your baggage and start marching in the direction of everyone else.

BE HUMBLE IN THE FACE OF OUR AWE INSPIRING WORLD
What we do is too big, too complicated for any one person to hold in their head. There are more wonders out there than any one person can imagine. Our creators will build worlds we could never have anticipated. Our coworkers will invent things that would have never occurred to us. Be open to all of the possibilities.

THE ANSWERS ARE OUTSIDE
Test. Experiment. Learn. Challenge your preconceived notions. Check conventional wisdom, especially your own. You will not find the answers to your questions in a conference room.

PASS ON WHAT YOU HAVE LEARNED
Shout your discoveries from the rooftops. Teach everyone around you. Mentor and be mentored. Help others use what you know.

MAKE CHANGE ON A GLOBAL SCALE
Our work brings people together, builds communities. Our work helps people understand who they are, helps them be better. Our work brings empathy, helps people see the world through others' eyes. Settle for nothing less than changing the world for the better.
From www.secondlife.com