A Christmas Tail – Traditional Street Market!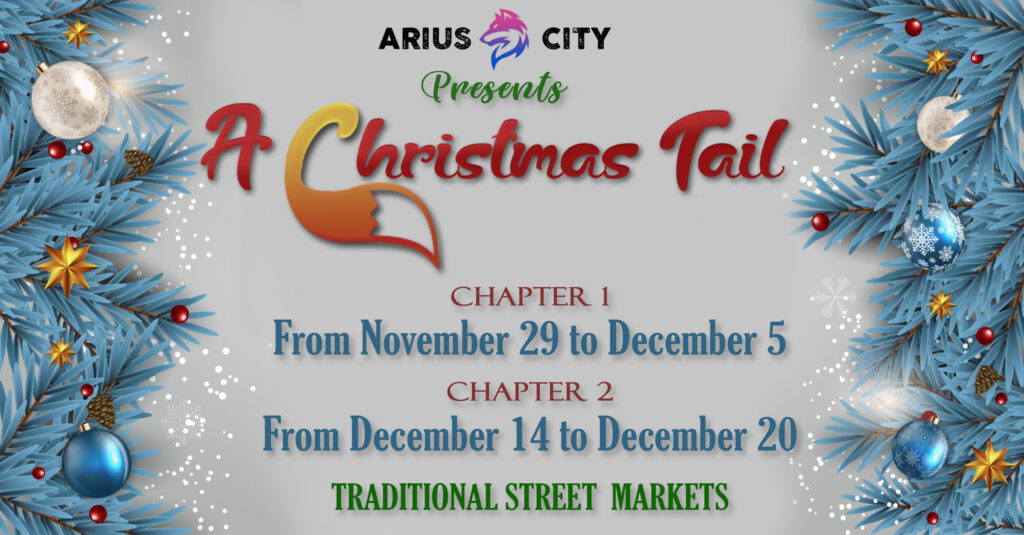 —-What is the event about?—-

The event is about celebrating the multiple holidays from many different cultures around this time of the year! We will host many different event along with other fun activities like a hunt so they can come and enjoy the Christmas decoration we want to offer.
The setting up will be around the same zone we had our previous one, we will give the booths earlier to pick up so you can figure out how to decorate them for when is your time to set up.It will be comprised of various merchant booths lined up, showing all the new items they have brought along.
It can be comprised of anything:
– Apparel
– Avatar Components (Textures, body modifications, accessories)
– Building components
– MiscellaneousThere is no theme required for your creations!
—-Requirements—-
There is no requirements to participate. The sign up is free! All we ask is the presence of your amazing line of products! However, this time we do ask kindly to donate anything you want so we can decorate better and create a better experience.
The exclusive item should be only available during the week you are up on. Then after it, you'll be free to post it in your respective MP and Inworld Stores
Also, we request in return is to sponsor the sim and event in any of your group and or social medias as before. I will be sending out a poster of the event everybody can share to facilitate the process.
—-How will it be displayed?—-
The booths will be located right out of the welcome center, across the town we have built. We will provide the booth, all you  would have to do is rez the vendor on it. Please do keep in mind that its 25 prims per booth, if you need more please contact me so we can work something out.
Remember to keep any items that you are showing Moderate. Suggestiveness is allowed, just not anything that can be flagged explicit.
—-When will the set up happen?—-
The event will start from November 29th to December 20th. We will split the creators in two groups, one on the first week and the other on the second week. We will start rezzing the booths for the first round of the merchants November 27th and 28th, they will stay up the 29th of November to 5th of December. The second round of setting up will be December 12 and 13 and they will stay up from December 14th to 20th.
I know its not over actual dates like the 25th but the point is to do it before so we can be done and forget about it the actual main holidays.
—-If you have any specific questions please contact me at Gabriel (gabbepanda) or Max Arkala (maximillian.loon)—-
If you would like to involve someone you know, please let me know as well!